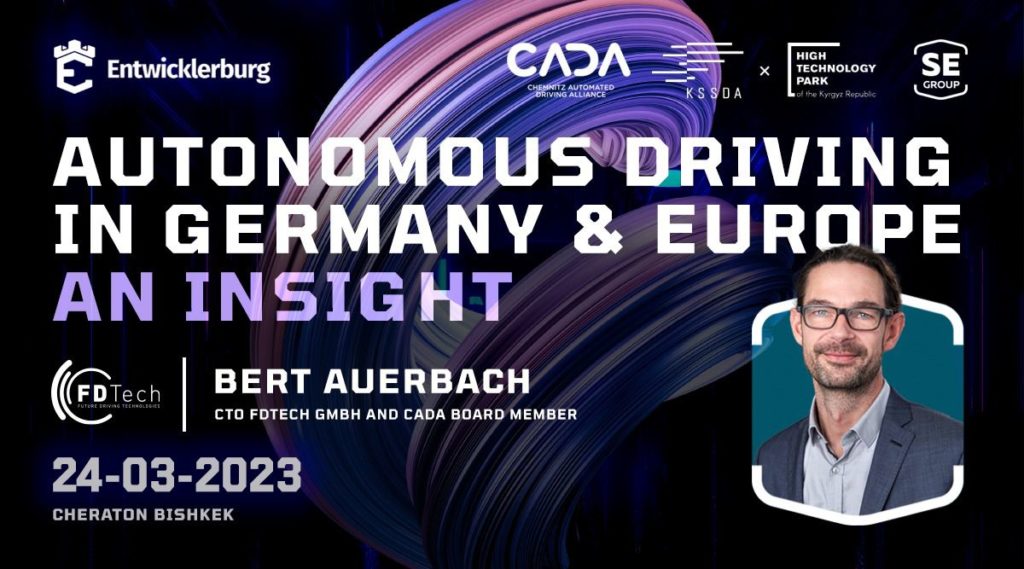 On March 24th, the IT Business Forum in #Bishkek will be hosting a speech by Bert Auerbach, CTO of FDTech GmbH, on the topic of "Autonomous Driving in Germany and Europe – an insight". As a coryphaeus in the field of unmanned cars, we are thrilled to hear from Auerbach and gain valuable insights into the future of autonomous driving.
Auerbach's speech promises to shed light on the latest advancements and trends in #autonomous #driving in #Germany and #Europe. He will discuss the current state of the industry, the challenges that lie ahead, and the opportunities that await those who are willing to embrace this technology.
We believe that autonomous driving has the potential to #revolutionize the transportation industry and have a #significant #impact on society as a whole. Auerbach's speech will provide us with a better understanding of how this technology will shape the future of mobility and how we can best prepare for it.
We encourage everyone to attend this event and not miss the opportunity to hear from such a distinguished expert in the field. We are confident that Auerbach's speech will be both informative and engaging, and we look forward to learning from him.
We are very happy that Bert Auerbach accepted our invitation Entwicklerburg LLC